Winter in the Highlands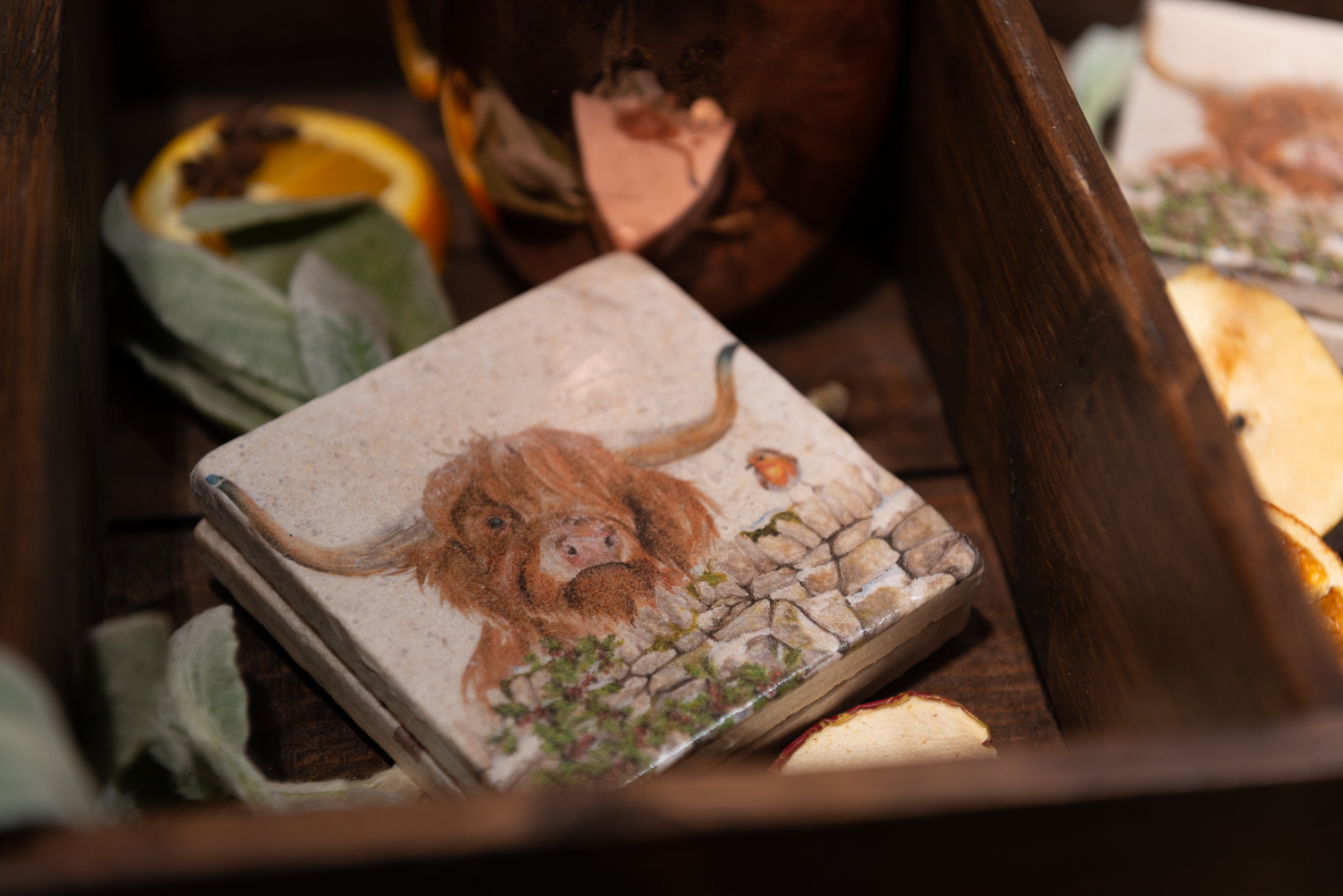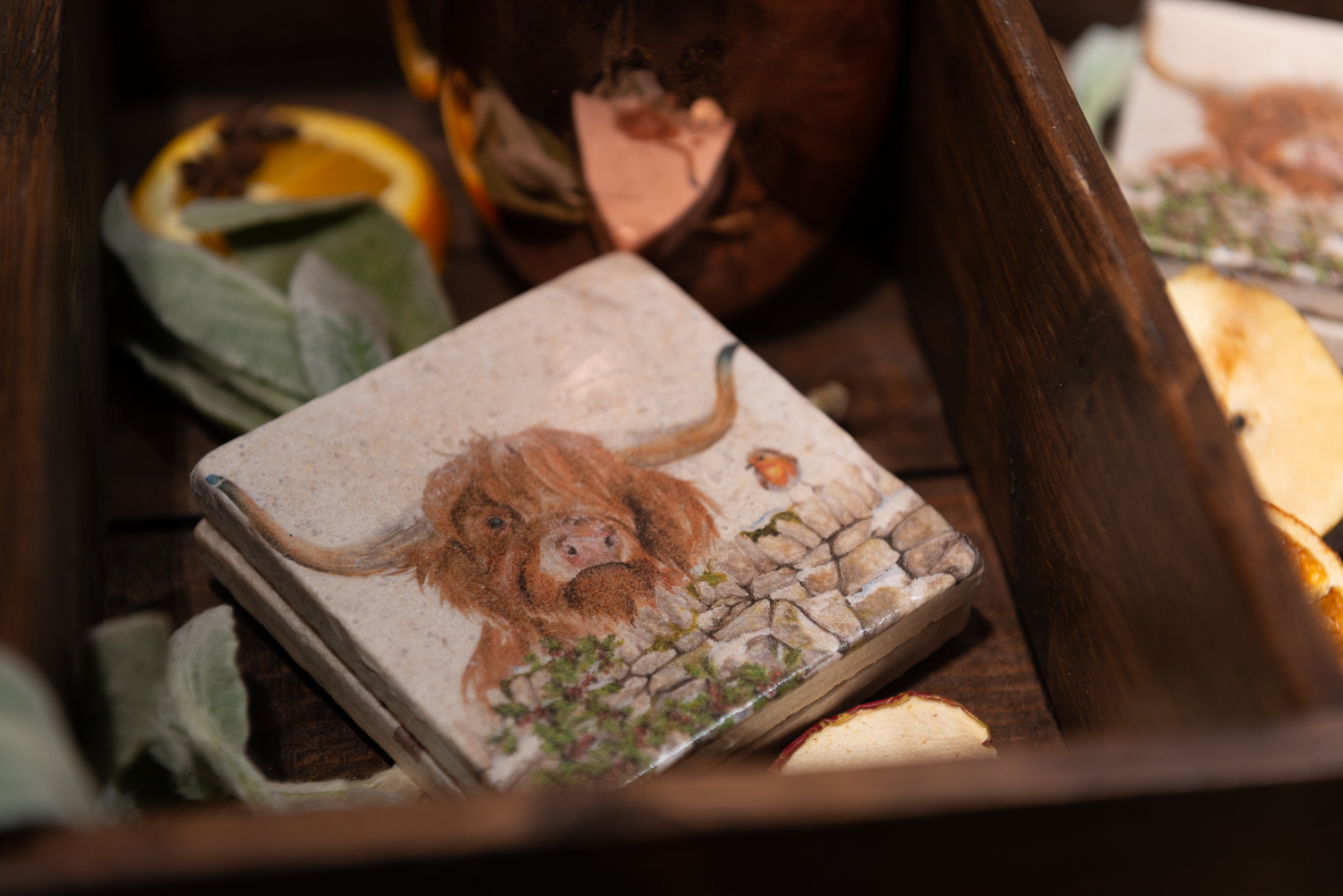 Winter in the Highlands
Winter can be bitter, brutal and unkind,
But frosty, snowy weather doesn't play on a highlands mind.
Thick wool around its body and a main of golden yarn,
With a robin for some company this chill can do no harm.
So high up on the peaks isn't lonely or so bad,
When you're a chunky highland fellow there's lots of fun that can be had.
100% marble
Handmade in Great Britain
Please Note - our products are made using natural pieces of stone and will have there own unique charm which includes; different colouring's, divots, veins, rustic edges and movement in the marble. If you would prefer a less rustic piece of stone please state whilst ordering.